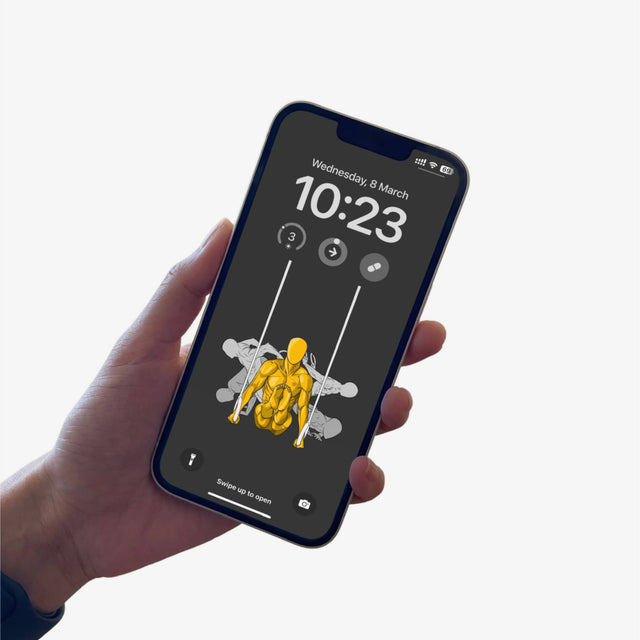 Calisthenics Playbook (Digital)
We don't think videos or text are the best for learning bodyweight fitness—this book shows why. It will be your first time getting strong with a comic-style guide.
3 separate programs for one-arm push-ups, pull-ups, and pistol squats.
27+ workouts laid out in a step-by-step progression.

300+ precision-crafted illustrations for accurate technique guidance.
Science-driven insights focused on real-world applications.

Suitable for beginners and intermediate athletes.
READ SAMPLE
WHAT'S INCLUDED
+ 1 PDF file along with wallpapers will be emailed to you immediately.
+ Please check your spam or junk folder in your email.
+ This is a digital book; no physical item will be shipped.
+ This digital product is non-refundable.
SPECIFICATIONS
+ Digital book in PDF format
+ Landscape view (1366pt x 1024pt)
+ 110 pages
+ English only
+ ISBN: 978-981-18-7909-8
+ Author: Wayne Foong
+ Size: 44 MB
Illustrated steps to a stronger you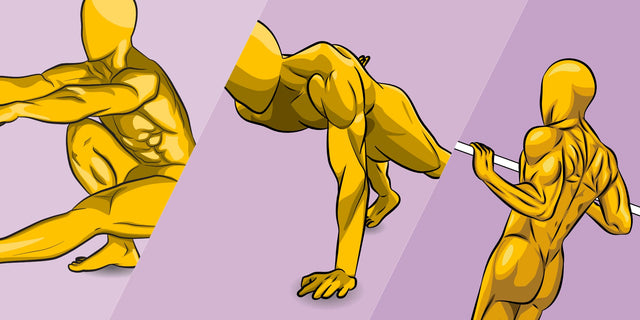 Your blueprint for one-arm push-ups, pull-ups, and pistol squats
Our comprehensive guide offers three customized programs, providing practical advice to unlock your one-arm push-ups, pull-ups, and pistol squat. Whether you're a beginner or an intermediate athlete, our expert tips propel your progress to new heights.
---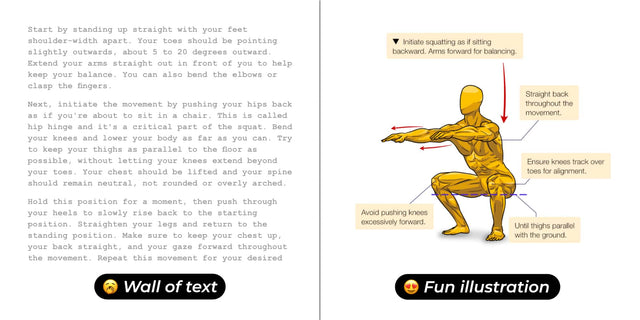 Discover the art of calisthenics with a comic-style guide
Transform your fitness routine with our visually engaging guide. Replace mundane manuals with striking illustrations, inspiring you to master bodyweight training. Elevate your fitness journey with the Calisthenics Playbook – where fun and results collide.
---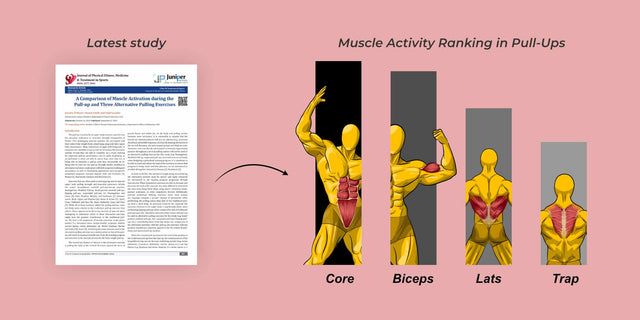 Unlock peak performance with science-backed calisthenics insights
Elevate your calisthenics prowess with scientifically proven strategies. From optimizing grip width to integrating weight training, our playbook equips you with the knowledge to excel in your fitness journey. Embark on your path to becoming the most informed and fittest athlete with the Calisthenics Playbook.
---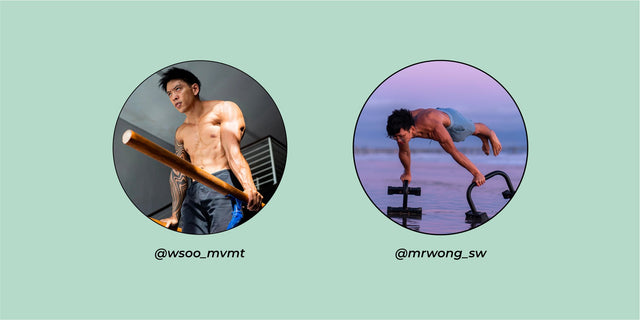 Expertly crafted advice: co-authored by calisthenics pros
Our playbook unites the wisdom of multiple fitness experts, delivering their unique insights in an accessible format. As we continue to collaborate with calisthenics coaches, our playbook remains fresh and cutting-edge, providing a wealth of knowledge at your fingertips.
---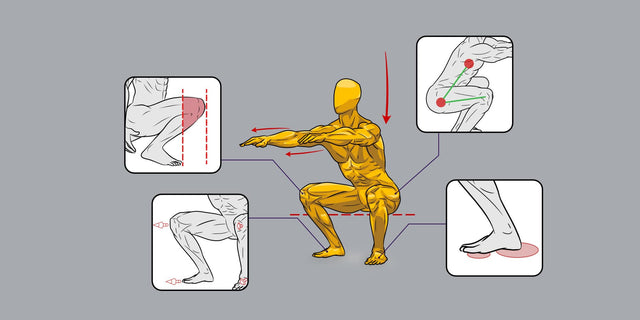 Dive into the biomechanics of your workouts
Your workout, dissected. Viewed from angles unseen, understood at a level previously untouched. Every movement, every muscle articulated for your comprehension. It's not just about doing the exercise; it's about knowing it. Intimately. Thoroughly.
---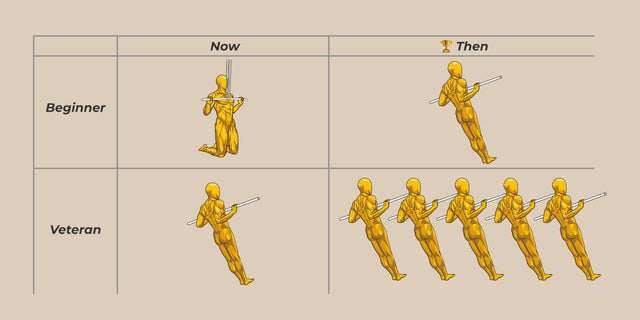 Beginners unlock skills, veterans do more reps
A playbook for all. If you're starting, it's your foundation. If you're experienced, it's your next chapter. New skills, more reps, continuous growth - all tailored for you. Fitness, redefined, because everyone has a frontier to conquer.
---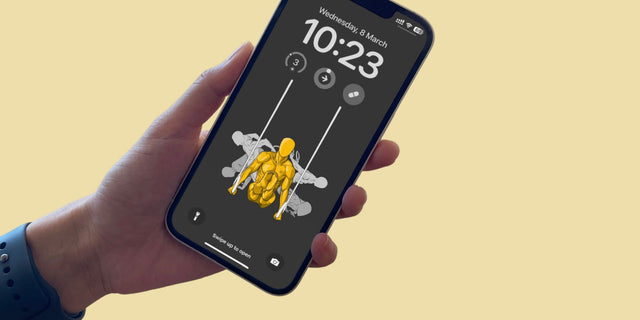 Claim your exclusive Yellow Dude wallpaper
Your daily dose of inspiration. A high-resolution, dynamic Yellow Dude, there for you on your mobile or desktop. It's more than a wallpaper; it's a statement, a visual motivator reminding you that greatness is within reach.
---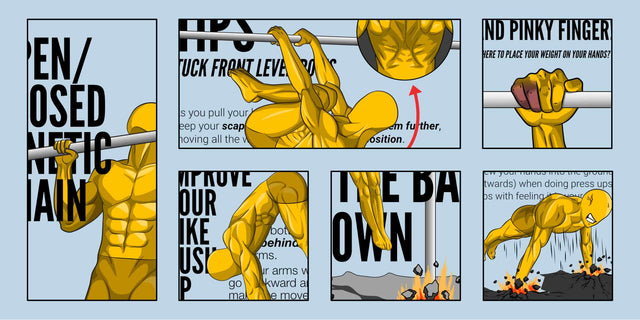 Support us to continue creating amazing content
Be part of something special. The Calisthenics Playbook is more than a guide to fitness. It's about joining hands with others who believe in strength, well-being, and working together. When you get this playbook, you're stepping into a community. We grow together. We support each other. And this is just the start.
---
Very visual and informative!
This playbook is nothing but amazing! The visuals are incredibly insightful and I appreciate the progression tips that reminds us along the way.
Understanding that the orientation of the playbook is made landscape, I wish that I don't have to zoom in and scroll left to right just to read the text (especially parts where they introduced the program or the muscles. Since it's mostly layout like a book, where if you look at the content page, it looks like 2 pages instead of 1, if it could be redesigned in a way I don't have to do so much scrolling and zooming as I refer to the playbook during my workout that would be awesome!
Otherwise I think this whole playbook is damn great and I would surely recommend this!
Very helpful and love the yellow guy
Book review
The book is crazy, it have really benefited me a lot!
But we need more information about how to unlock advanced skills like front lever, planche, handstand etc..
The first edition was 10/10
Looking forward for the second edition
Frequently asked questions
Will I receive the book immediately after purchase?
Yes. Together with the free wallpapers. Check your inbox and spam folder.
What is the Calisthenics Playbook about?
The Calisthenics Playbook is a visually stunning guide that teaches calisthenics techniques through illustrations and science-based tips. It aims to teach one-arm push-ups, pull-up, and pistol squat techniques.
Is it available in my area?
This is a digital book. So you bet. It is available worldwide!
Is the eBook compatible with all devices?
This eBook is available in PDF format, which can be easily accessed on any device, including computers, laptops, tablets, and smartphones.
Will I receive a physical copy of the eBook?
No, this is an electronic book only, and will be delivered in PDF format.
Can I get a printed version?
If the digital version sells well, we plan to consider a printed edition. Your support now can make this a reality.
Is the eBook suitable for beginners?
Yes, both beginners and seasoned fitness enthusiasts will benefit from the playbook's tailored tips and techniques.
Will there be updates or revisions to the book?
We may update or revise the playbook in the future. Customers who've bought it will receive those updates.
Can I share the eBook with others?
The eBook is intended for personal use only, and sharing of the eBook is strictly prohibited.
Can I cancel the order?
No. All digital product sales are final.