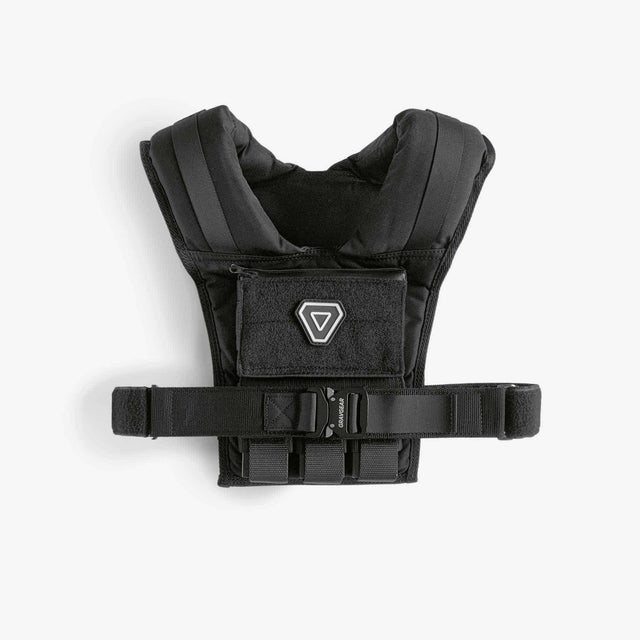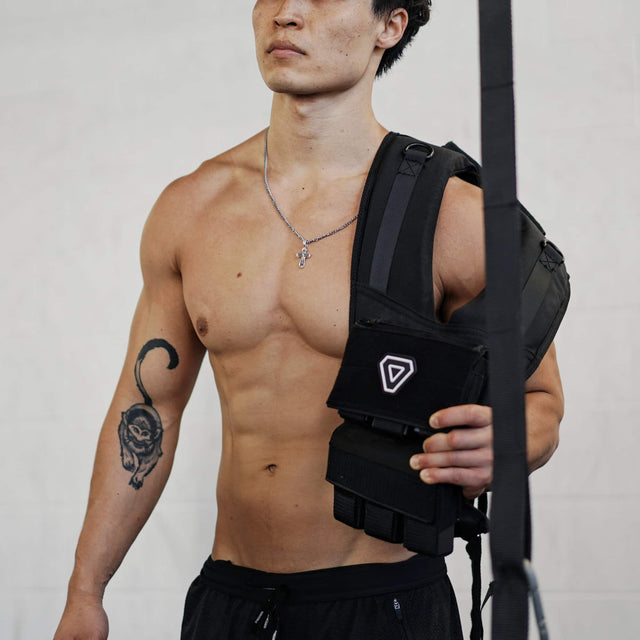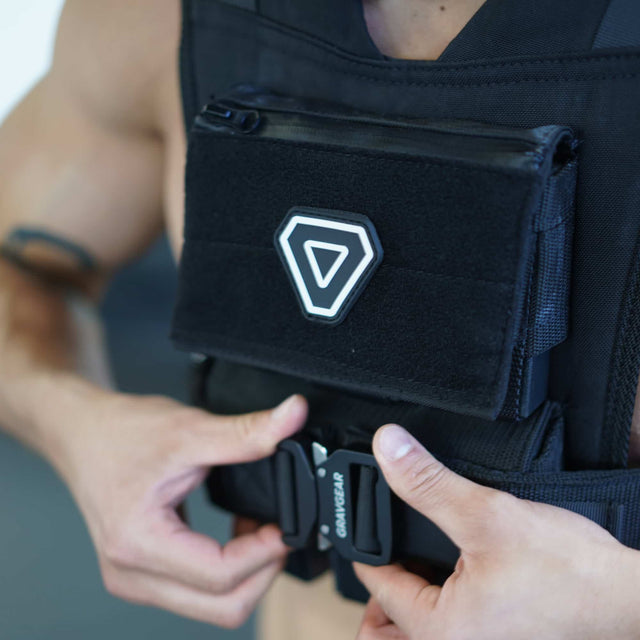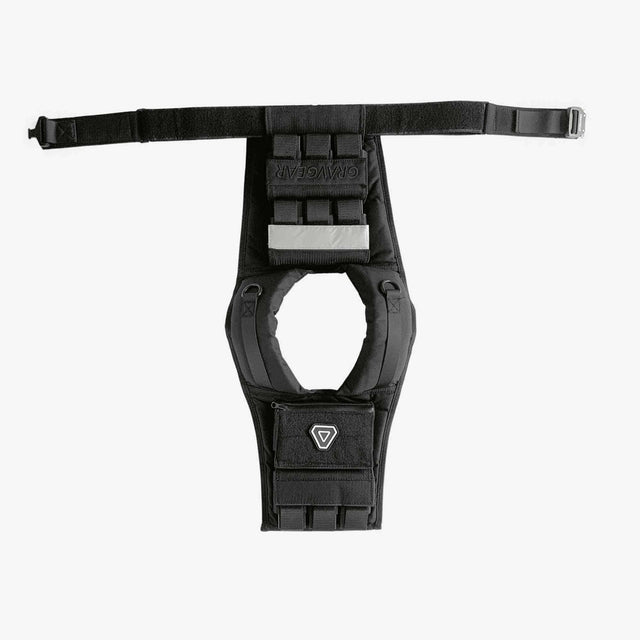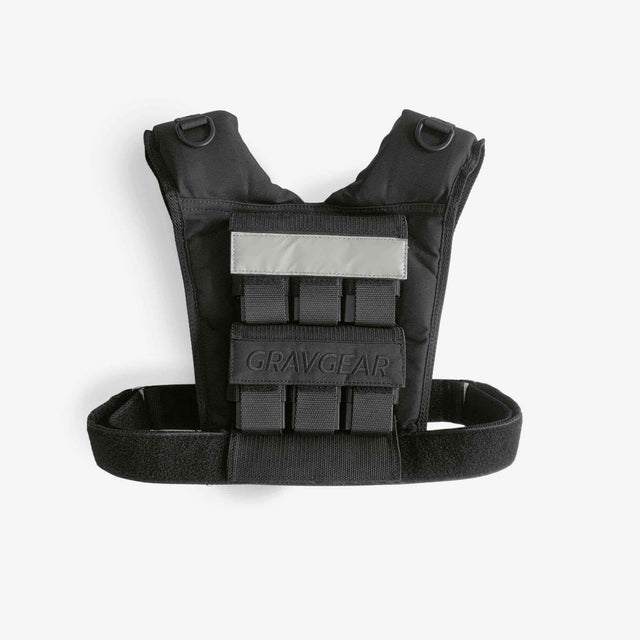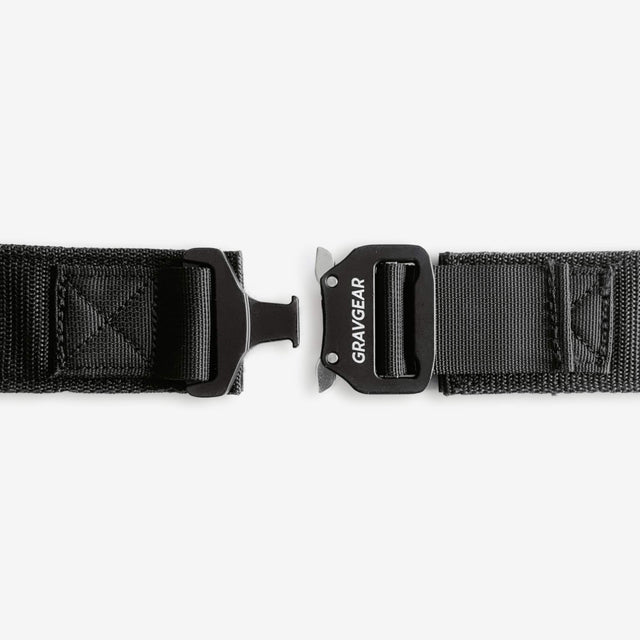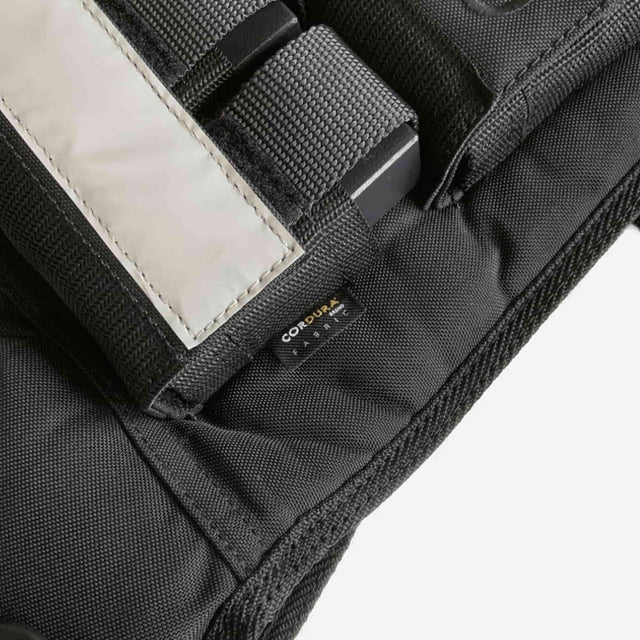 Grav Weight Vest 28lb - Pro
The awesome Grav Weight Vest just got better.
Keep your phone safe and close in the waterproof pocket with microfibre finishing inside. Shining your personality has never been easier with your favorite patches on the front.
Zero-rust design with zinc alloy weights so you can train in an exotic environment with peace of mind. We combine a rugged Cobra buckle on the adjustable belt to significantly increase security with optimal fitting.
Love night workout? The reflective strip on the back makes sure you are safe and seen in a low-light setting all the time.
The Grav Weight Vest Pro raises the bar for weighted training.
FEATURES
+ Removable zinc alloy weight ingots
+ Waterproof pocket to store accessories
+ Patch area for personalization (the front logo is removable)
+ Strong metal Cobra buckle on torso belt
+ Reflective strip
+ Extreme durability by CORDURA ® Advanced Fabrics
+ One size fits all and unisex
+ Persistent shape by high-density TPE foam padding
+ Optimal fit by adjustable belt, up to 62" (160cm) torso measurement
SPECIFICATIONS
Vest
+ Width: 8.3" / 21cm
+ Length (rear to front bottom edge): 30.3" / 77cm
+ Length (rear to front top edge): 9.1" / 23cm
+ Pocket dimension: 5.5" x 3.1" / 14cm x 8cm, can fit one iPhone Mini.

Belt
+ Maximum circumference: 63" / 160cm
+ Minimum circumference: 15.7" / 40cm

Weight block
+ Amount: 12
+ Weight: 2.20lb / 1kg per block
ASSEMBLY INSTRUCTIONS
MADE FOR CALISTHENICS ● CARDIO ● WEIGHTLIFTING ● JUMPING ● PULL-UPS ● RUNNING ● PUSH-UPS ● SPORTS ● STRENGTH ● SQUATS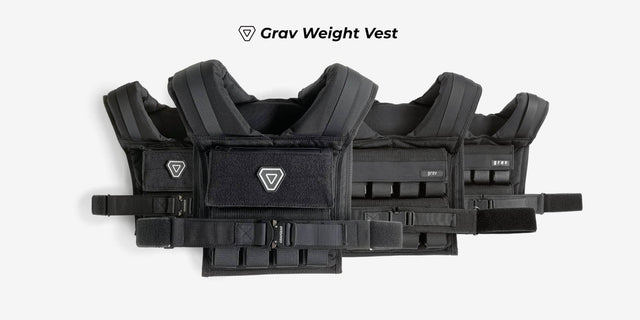 Your workouts. Maximized.
Comfortable. Versatile. Easy to wear. The Grav Weight Vest is designed to level up all the trainings you love to do. Calisthenics, lifting, running, HIIT and more. All at an incredible value.
---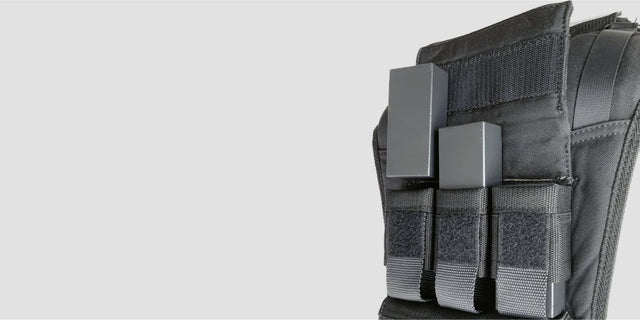 Easy to adjust weight. Even on the go.
Fully removable weight blocks. Adjust weight without taking off the vest. Increment at 1kg. Sit in each individual pockets.
---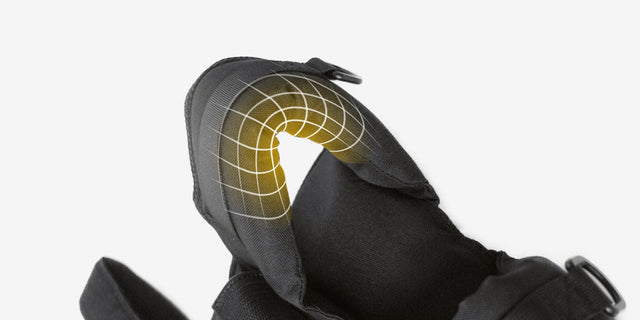 Feel the gravity. Not the weight.
Extra thick padding with dense foam inside. Isolate your body from the weight blocks in a comfy way. Always retains the shape, even after heavy compression for a longer period.
---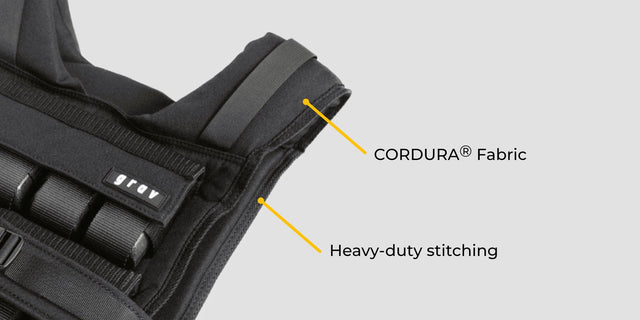 Exceptional durability. Built for the toughest workout.
Tear-resistant and built to be tough with CORDURA fabric. Put together with heavy-duty stitching lines. Take it on a hike, hit the gym, or run the field without worry.
---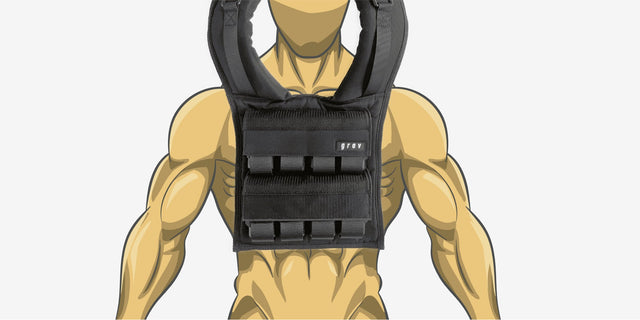 Smaller vest. Bigger motion.
The short design keeps your stomach free — perfect for core workout or mobility conditioning, in a harder mode.
---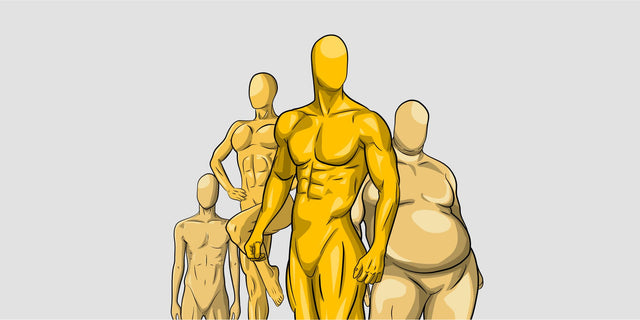 One size fits all.
Whether you're building muscle or losing fat. Men or women. The flexible belt keeps the vest on you, snugly.
---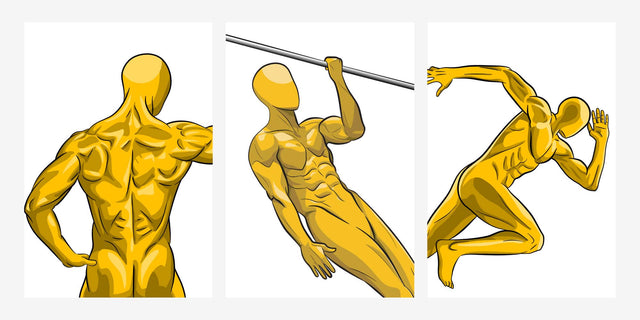 Be stronger. Faster. And better.
Get to your fitness goal faster, with more gravity. Whether it is gaining strength and endurance, build muscle, lose fat.
---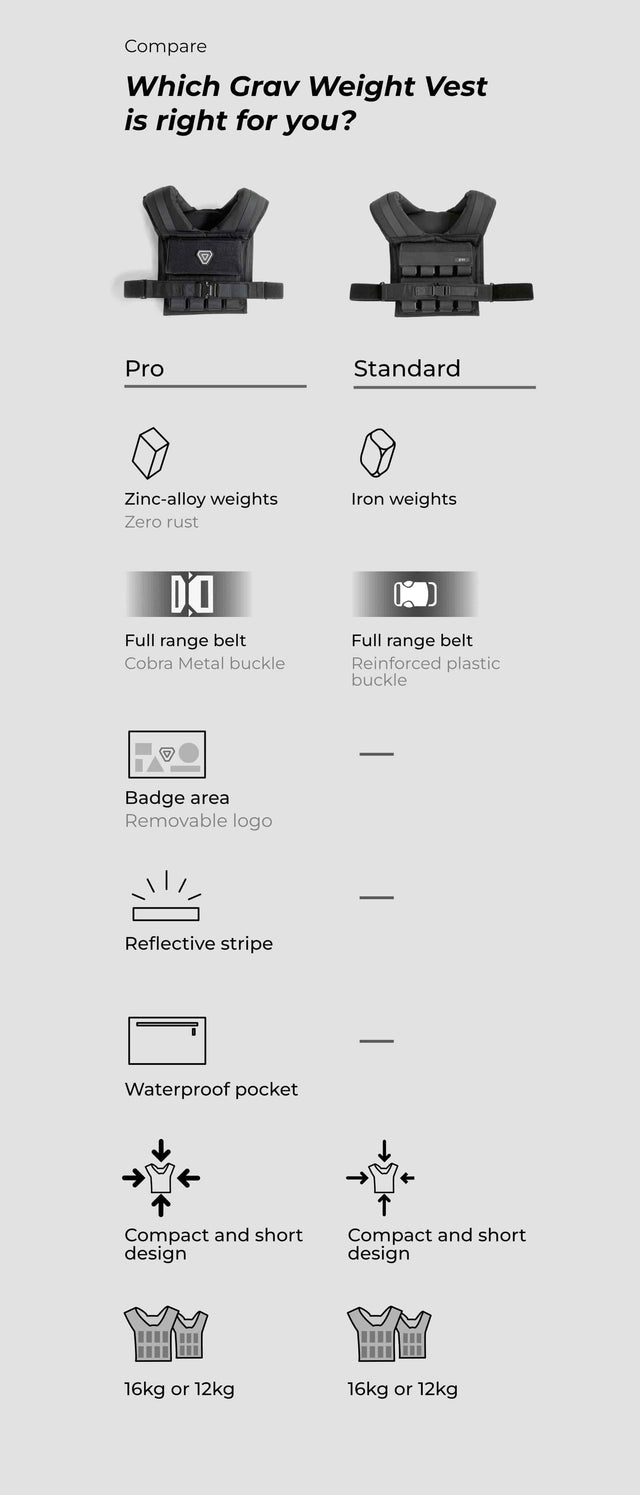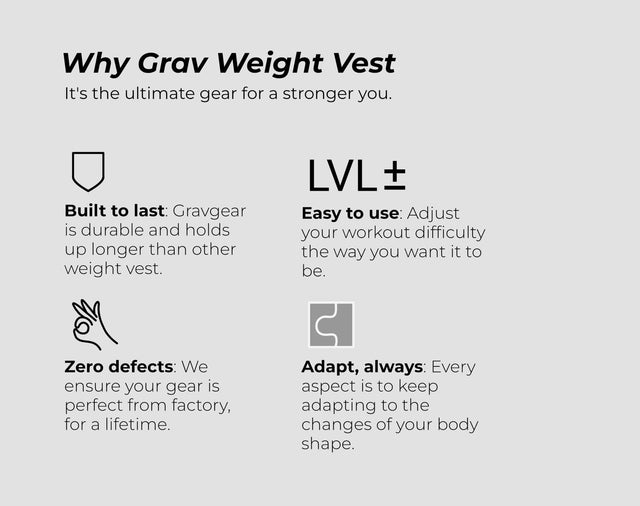 Like the best and the weight. Xactly as advertised… 👍
Best vest.
Received the Gravgear Pro 12kg vest yesterday. It's fits perfectly, sits so well and is so nicely padded that I almost wish I got the 16kg. Superbly engineered. Miles better than the cheaper 9kg/20lb vests.
(I'm M, 5' 10" and approx 95kg for ref). I have to give it a 10/10 as I can't imagine how it could be any better.
Comfortable and stylish vest + great customer service
Great comfortable vest, perfect for runs and workout as it doesn't shift at all and design gives lots kf flexibility for movement. Installation is easy and weights can be switched around very fast. Had it on for a few runs and it felt great, really grows on you!
Had some miscoms initially on the weights for the pro version as they came looking different from the photos, but Wayne quickly clarified that these are upgraded rubber coated zinc alloy. Overall, despite the initial miscom, it became a good experience as the service support was very fast and personal.
Would definitely recommend the vest if you are looking for the next challenge in body weight exercises and running.
Frequently asked questions
What workout this is for?
The better question is, what workout this is NOT for? Because we simply cannot find any workout that is not compatible with this vest.
Walking, running, jumping, squatting, push-up, pull-up, sit-up, handstand, calisthenics, CrossFit, HIIT, military-style training, yoga, and even sports like football and basketball.
The list goes on.
Should I get the 28lb or 37lb variant?
The only difference is 37lb is 5cm wider than the 28lb vest. Go for 37lb if you are looking for more challenge and more adjustment room. 28lb is good for those who demand a maximum range of motion thanks to its smaller size.
Our vest are designed to be unisex. It features adjustable velcro straps that allow it to contract or expand as needed for an optimal fit.
Difference between Pro and non-Pro?
The Pro has more features the non-Pro doesn't have. Such as zero-rust weight blocks, metal Cobra buckles, waterproof pocket, reflective strip, and so on.
The Pro and non-Pro are using the same vest model so the dimension and fitting are the same.
Do you have a weight vest heavier than 37lb?
Not at the moment.
In our laboratory test, we think that 37lb is the best balance for both practicality and aesthetic. Adding more weight, the weight vest would be come too bulky and limiting range of motion. Plus, bulky vest doesn't look good on majority of individuals body sizes (we are fanatic about the outlook!).
I saw a similar design of weight vest from xxx brand, how is yours different from them?
We cannot comment on other brands weight vest since we have not owned and tested them, except for Decathlon Weight Vest. Our product is a result of continually improving and innovating, based on actual usage. We are constantly upgrading the details that might not be obvious to you. E.g, the belt used to be flimsy and soft, we've improved it to double thickness for better durability and security.
How to clean the vest?
The vest
Option-One) Spray odor eliminator directly on the vest and hang dry.
Option-Two) Take all the weights out. Detach the bottom strap. Putting the vest in a washing bag of its size is strongly recommended for machine washing. So the vest will keep in position and the exposed velcro part will not damage other fabric parts.
Read the full guide.

The weights blocks
Use only a water-damped cloth to wipe the iron nuggets. Avoid using any chemical detergent to protect the coating.
Can I adjust the vest to my desired weight? 
Each weight block is 2.2lb, so you can go from 0 to 37lb in 2.2lb steps. Easy to remove for cleaning.
Obvious soreness after wearing the vest for a while for the first time, is this normal?
Soreness means your body is adjusting to new weight. Take off the vest during breaks at first. After a few sessions, you should be able to keep it on the whole time.
Do the weights bounce around when running and jumping?
Not even a bit. Every weight ingots is sitting tight in its tailor-made pocket. With the heavy-duty strap around your torso and contoured shoulder strap, it becomes a part of your body throughout any movement.
Shipping & Return?
Shipping
Delivery takes 2 to 5 business days. Read more in Shipping.
Returns
We'd like you to be 100% satisfied with our service and the product(s) you've purchased. If any item(s) you have purchased is not to your liking you can return them to us within 30 days for a refund or an exchange.
Read more in Refund Policies.
Is the vest bullet-proof?
We don't know. Tell us if you want to test it, we are curious too.