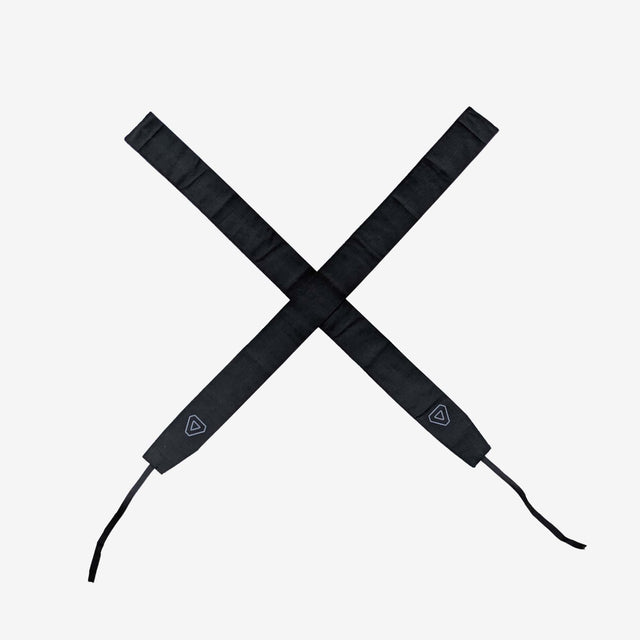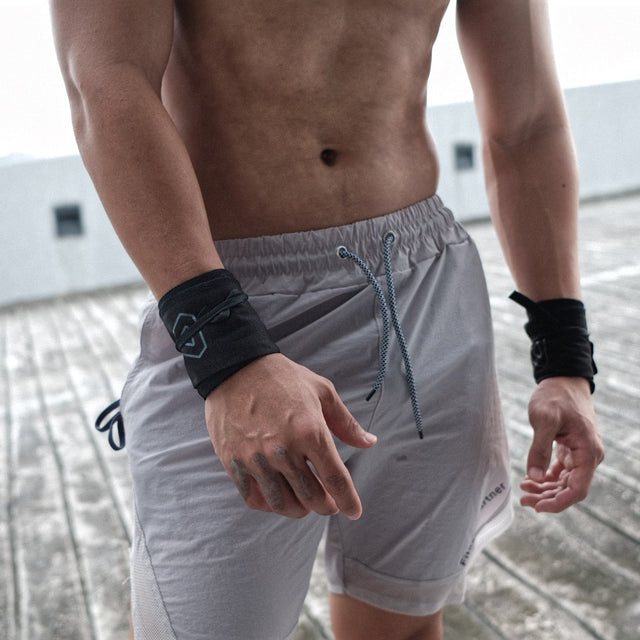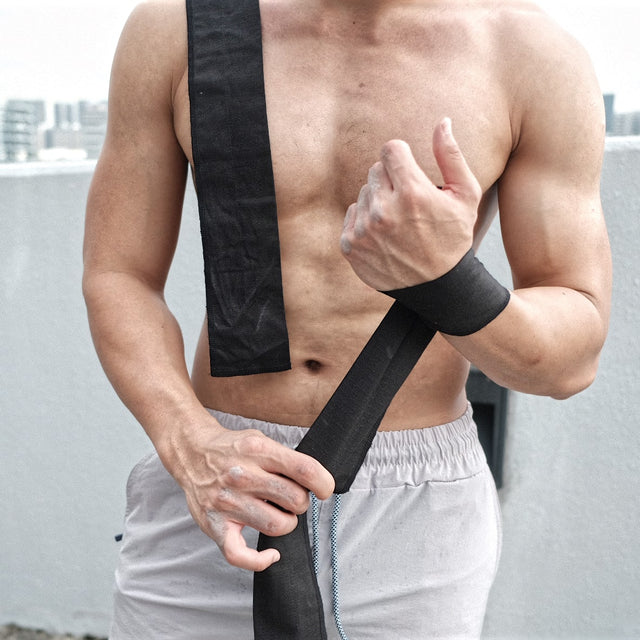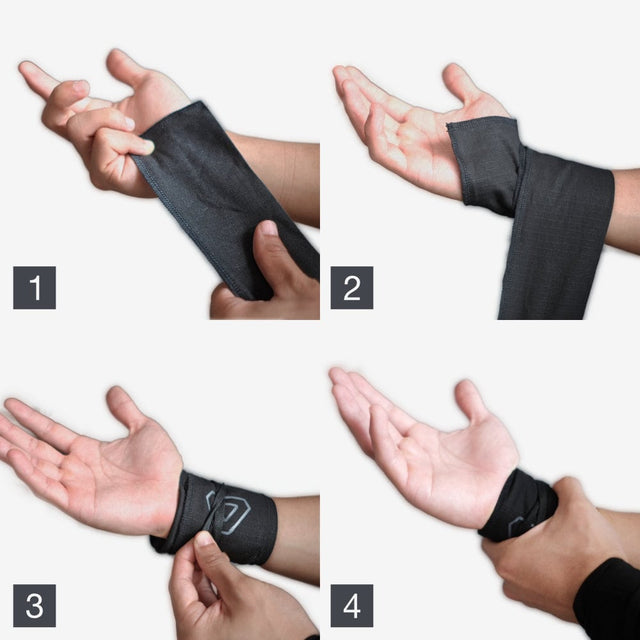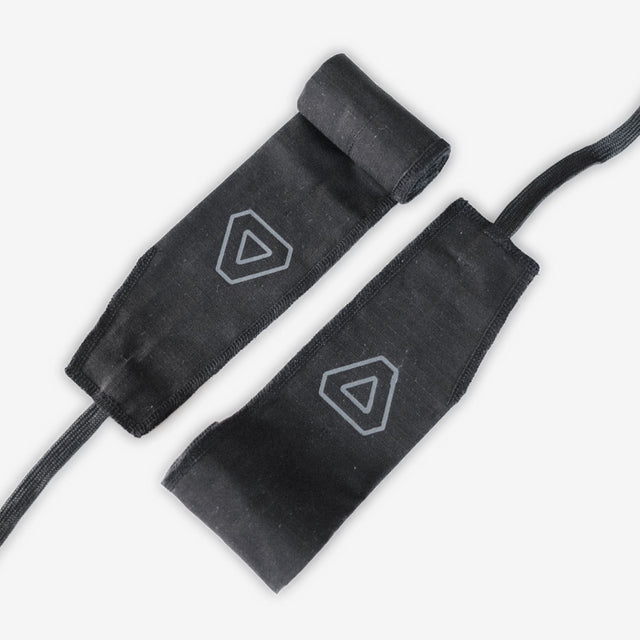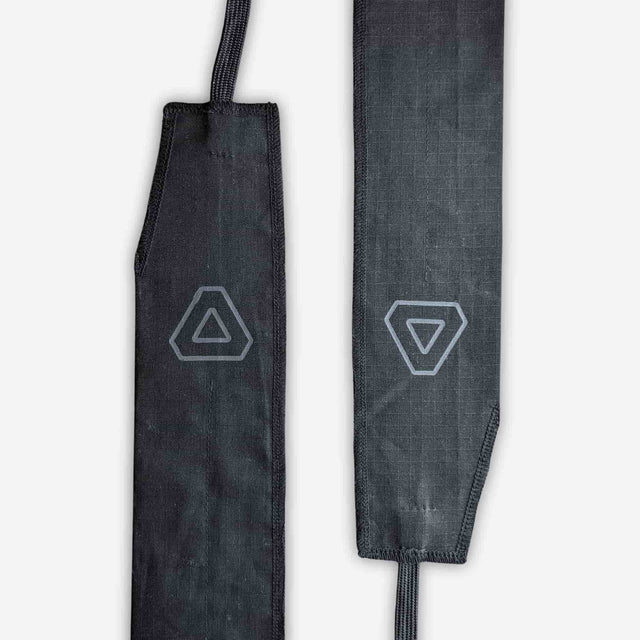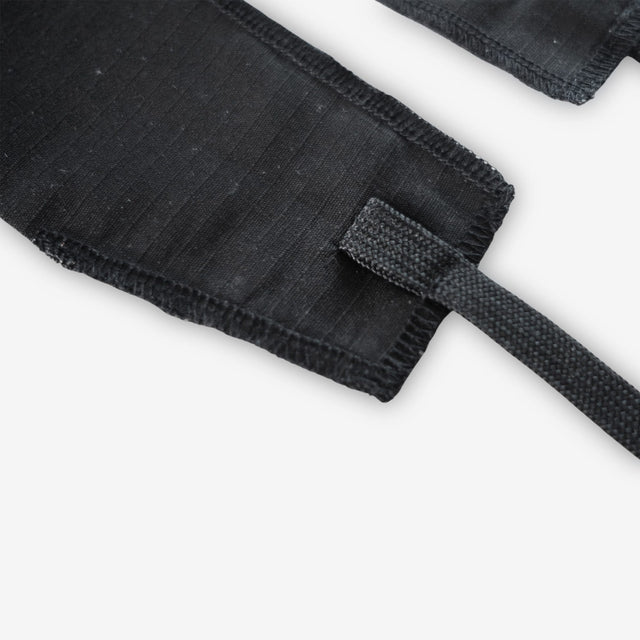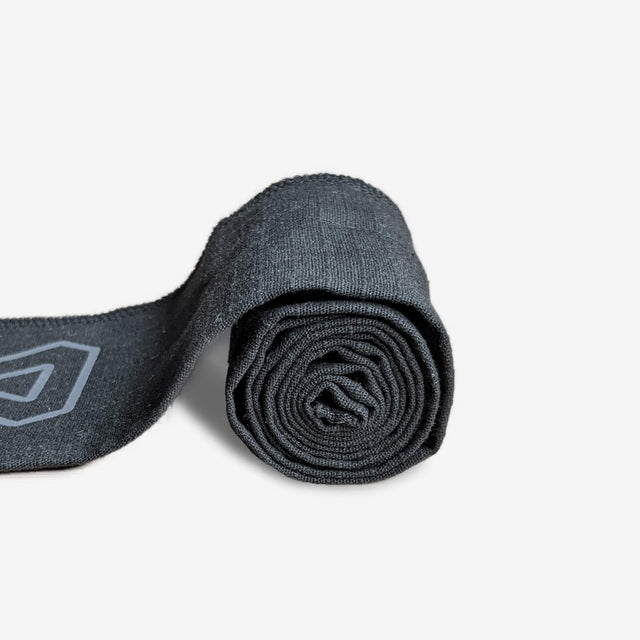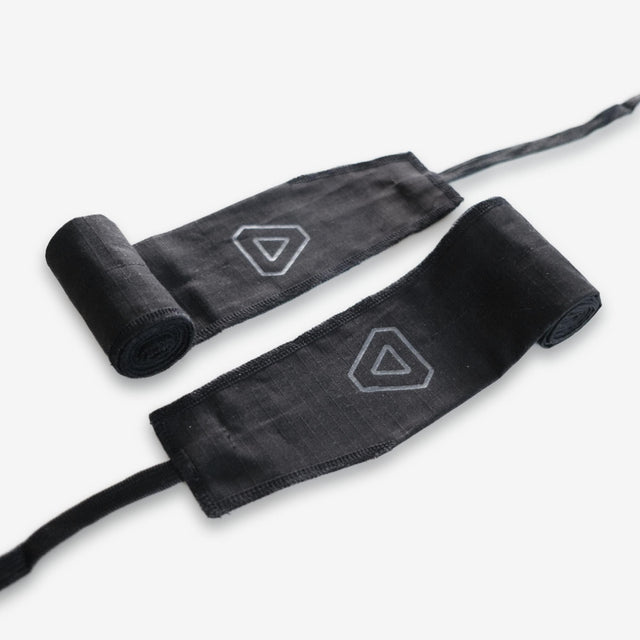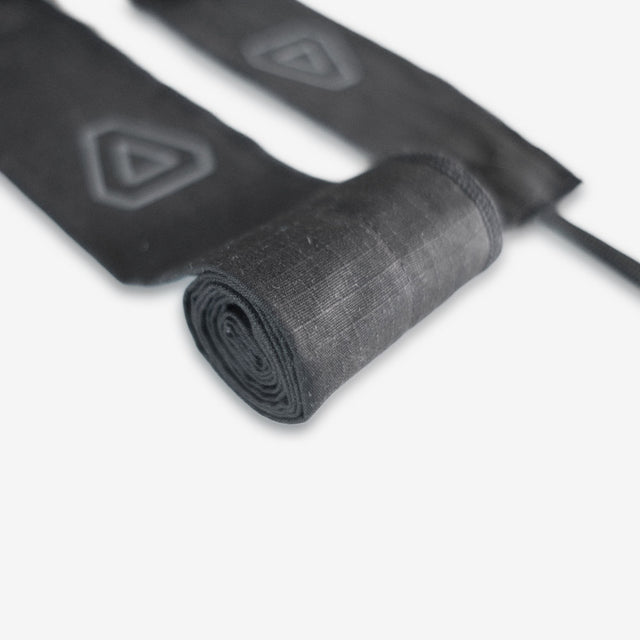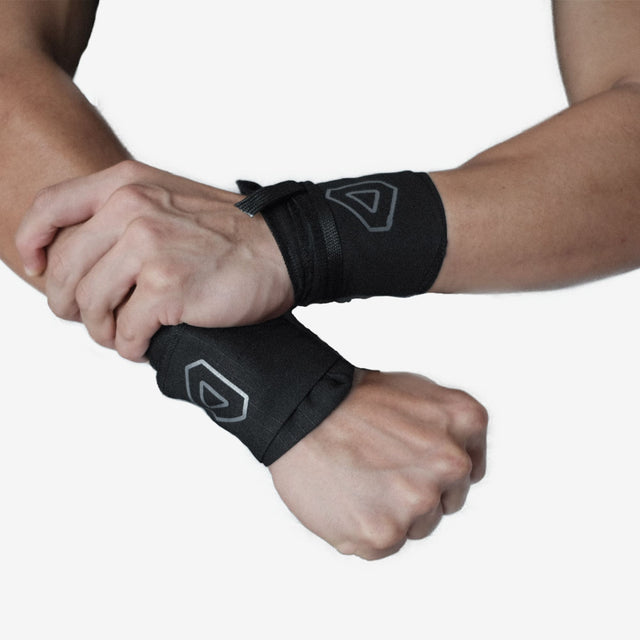 Instant strength boost from the classic wrist straps. Stabilize the weakest point of your arms -- the wrists, and perform better at the training you love.
Double-layered wraps with an elastic string for all sizes of wrist. Man or woman. Big boned or petite wrist.
Made with 100% cotton. So it wraps perfectly around every wrist shape with a snug fit. You'll forget the wraps after a few minutes. Non-itchy fabric, easy on the skin. 
Just grab and twist the wrap to adjust tightness without wrapping again. Your time should spend on what matters, your workout.
"Zero" is born with minimalism. That implies your absolute focus on the motion. Zero distraction, full strength.
FEATURES
+ Provides instant strength boost through great support
+ Double-layered with heavy-duty cotton and reinforced stitching, these wraps maintain their shape even after the most strenuous training sessions.
+ Made of 100% cotton for ultimate comfort. Non-itchy material, gentle on bare skin.
+ Easy on-the-spot adjustment without the need to re-wrap. Just wrap them once and adjust by twisting.
+ Provides a snug fit for all wrist sizes.
SPECIFICATIONS
+ Strap length: 35.4" long x 2.8" wide / 90cm long x 7cm wide
+ Lace length: 9.8" / 25cm
Classic straps to boost your wrist strength
Wrist wraps benefit for beginners
At first, I thought it was just a basic accessory or supplemental cash grab, but then after wrapping them and practising L sits and elbow levers, it actually makes sense and I could feel it, it offloads pressure on the wrist so you can train harder. They are not too firm, not too soft, material is comfortable. I do think it's pricey for one set though.
Looking for more color options
I bought mine last year and I'm still using it. Since I've been using these, my wrist never hurts while lifting.
I would love to have another pair with the same design in white color.
Frequently asked questions
What exercise can I use it with?
Every training that uses your hands or wrists. Calisthenics and bodyweight workout such as push-up, pull-up, and handstand. It also goes well with weight training regime like WOD, weightlifting, cross training, powerlifting, and olympic lifting. Even sports like basketball, breakdancing, and yoga.
Is this elastic?
Grav Wrist Wraps features two parts, the wrap is non-elastic and the string is elastic.
What is the length?
The wrap is 90cm long and string is 25cm long (elastic).
Will it fit my wrist?
The wrist wraps is designed to fit all wrist shapes and sizes. There is no complicated components like velcro to limit the wearable range. Makes the wrist wraps truly one-size-fits-all.
Can I wrap one wrist only?
Yes, you can. This technique is often used on the wrist that has previous injury before. But you may not want to do this often, as this will making the strength gap bigger over time for both wrists.
Does it help with wrist pain?
It does help to a certain degree. But it is not advisable to workout with pain in any part of our body. Workout should be pain-free at all time.
How to clean the wraps?
Hand wash with soap and hang dry. Avoid machine washing because the rough spinning may destroy the lining.
Shipping & Return?
Shipping
Delivery takes 2 to 5 business days. Read more in Shipping.
Returns
We'd like you to be 100% satisfied with our service and the product(s) you've purchased. If any item(s) you have purchased is not to your liking you can return them to us within 30 days for a refund or an exchange.
Read more in Refund Policies.
Strengthen your wrists
Our wrist is made up of eight small bones (carpal bones) and wrist wraps compress around the area. It stabilizes the wrists and prevents hyperextension, which is the usual cause of wrist injury.
The compression also increases blood circulation to the wrist. This translates to a stronger connection between the forearm and the hand. Thus boosting your grip strength that is required in difficult skills, such as muscle-up.
Train beyond the limit
With wrist wraps, you gain ability beyond your normal capability. So you can focus on the skill or workout set without being restrained by the weakest point in your arm, the wrist.
Let's stay you are trying to hit your triceps hard with weighted dips, but your wrists are exhausted first before your triceps does. By using wrist wraps, you can continue the weighted dip and do more reps than usual.
This almost sounds like cheating. With the extra wrist support, you can focus on the muscle group or skills. And let the body adapt to progression over time.
Prevent wrist injury
Wrist pain is one of the biggest killers for our gain. Without a solid wrist, you can't even perform a good dead-lift. Wrist wraps are not only used for a performance boost, they are also used to prevent injury.
Like any other muscle in our body, the wrist is prone to injury when we perform exercises that our body is not used to. This is especially true in calisthenics where we use our body as leverage of weight.