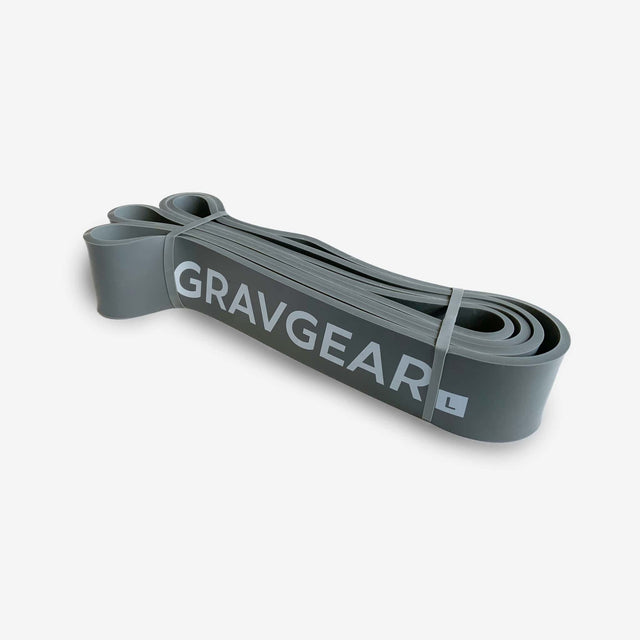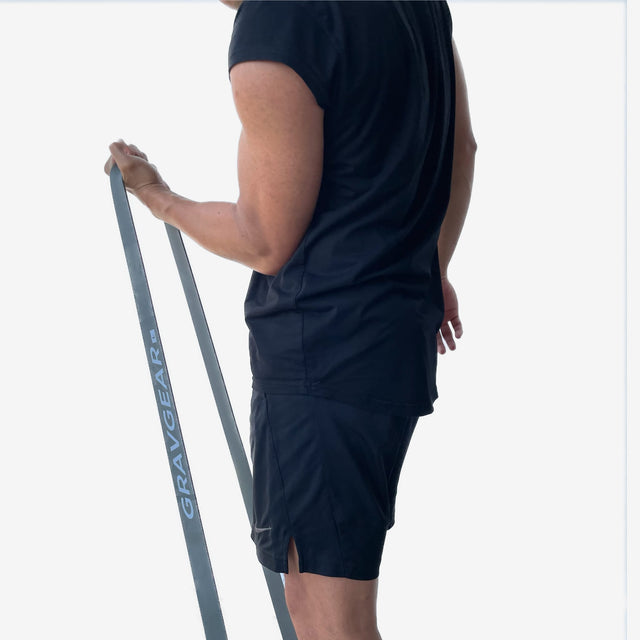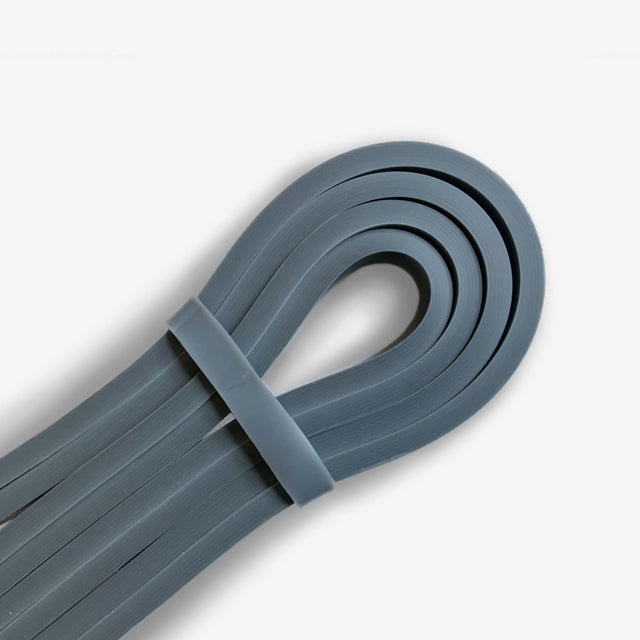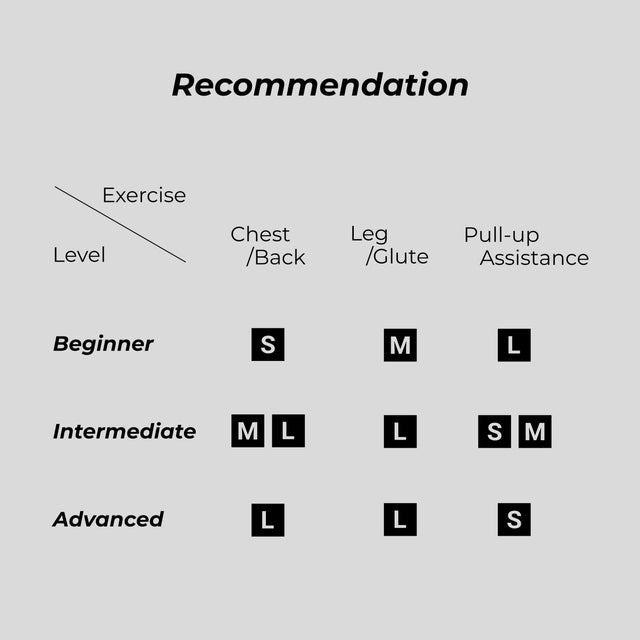 Grav Resistance Band - Large (132lb)
Trains full body. All training styles. This classic elastic training band made with natural latex is the gear your functional workouts have been waiting for.
Provide resistance so you can train harder for gaining strength. Or you can use it as support to unlock new skills, such as pull-up and front-lever.
Designed for calisthenics, cross-training, and even rehabilitation.
FEATURES
+ Retain elasticity like day one after repeated usage.
+ Environmental friendly material, from the band to the packaging.
+ Lightweight, so you can carry it everywhere you go
+ 100% natural latex rubber. Odorless, friendly to the skin.
+ Ideal for all levels of fitness
+ Uniform and neat color profile, no fancy colors
SPECIFICATIONS
+ Large: 81.8" x 1.77" x 0.17" / 208cm x 0.45cm x 0.45cm
+ Circular length: 81.8" / 208cm
+ Weight: 14.8oz / 422g
+ Tension: 132lbs / 60kg
Tension corresponds to the weight measured when the band is stretched to 2x of its original length.
CARE GUIDE
- Store it in a dry and cool indoor place.
- Wipe with damped cloth and hang dry.
- Apply baby powder after usage.
- Avoid prolonged direct sunlight exposure.
- Avoid contact with sharp or uneven objects and surface.
- Check if there is a tear before using. Stop using if the band is damaged.
Durable elastic band that gives resistance or assistance you needed.
---
Gain strength. Learn skills. Conditioning. And more.
Breakthrough your fitness plateau with the free-moving elastic band. The flexible band fills the gap of optimal resistance for better progressive overload. 
Ultimate versatility in all settings
Beginner or professional. Men or women. Home workout or outdoor training. There is always a place for an elastic training band. With a single band, you can easily target full-body muscle groups.
Durable and environmental
Our resistance bands are made of 100% natural latex that retains its elasticity even after heavy usage.
Get a new band if it breaks
If it breaks within 3 years, get a new set from us. Now you can train with confidence.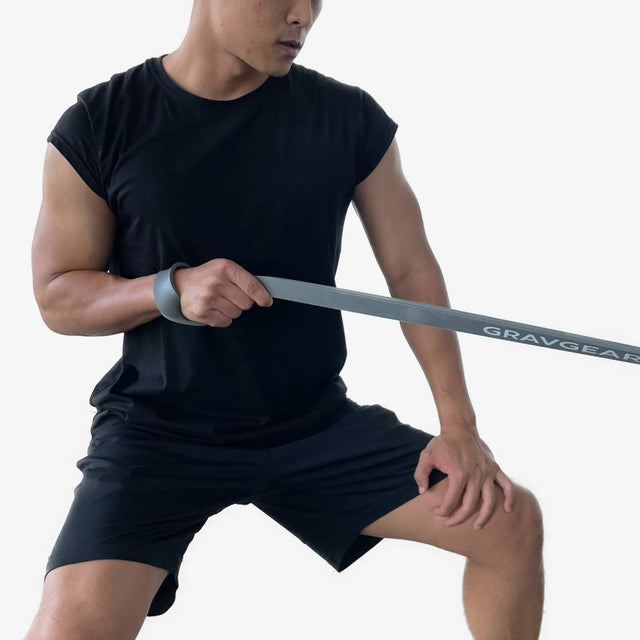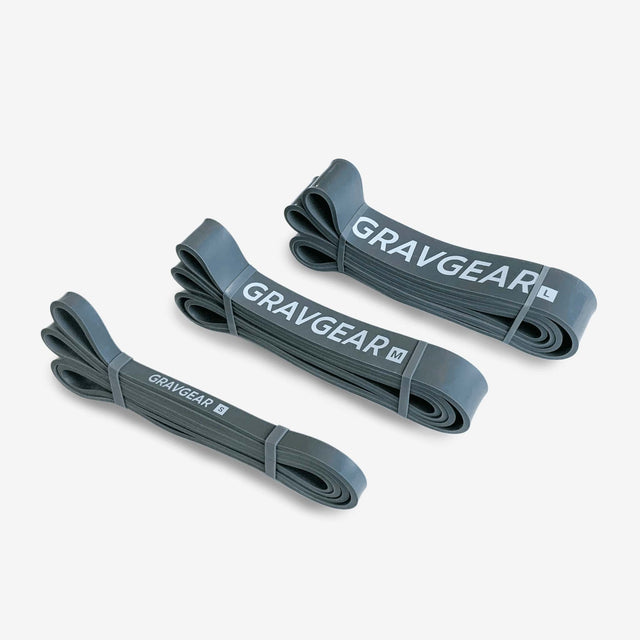 Durable and does not turn black on its sides as compared to other bands!
Durable and does not turn black on its sides as compared to other bands!
Durable and does not turn black on its sides as compared to other bands!
Frequently asked questions
What size of resistance bands should I use?
Please use the the recommendation chart below as a guide. Note that there is no fast-and-hard rule. Get a full set of different sizes and experiment what works best for you.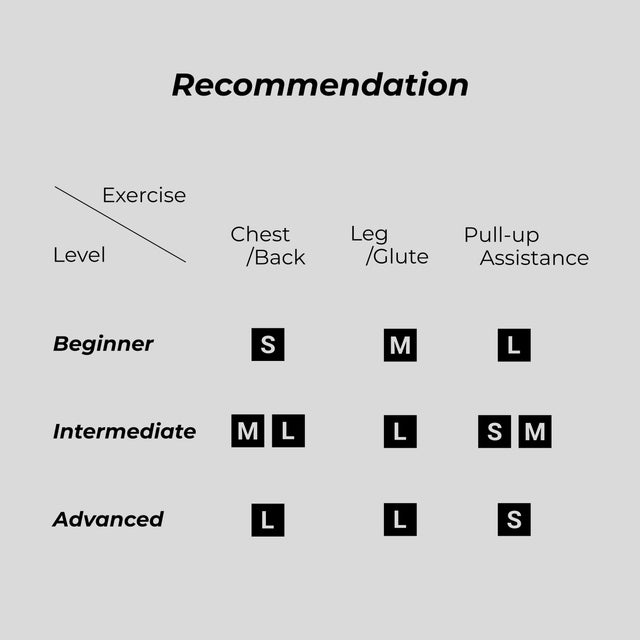 Is it OK to use resistance bands every day?
Yes. Resistance bands in their nature, are friendly to joints. That's why it's been one of the main tools to be used in injury rehabilitation and is famous among old people who are looking to start with strength training. 
Unlike free weights, the resistance adapts to your fitness level so overloading will not happen easily.
White spot/area on the resistance bands?
The white spots is a sign of oxidation. It is a very common characteristic of natural latex bands, especially after usage. It won't affect the band quality at all.
Do resistance bands break easily?
Our elastic training bands are build to last for at least 3 years.
Can you build muscle mass with resistance bands? 
Absolutely. Resistance is resistance, it doesn't matter if it is coming from lifting free weights or elastic bands.
Pair the bands with bodyweight exercises like pull-ups, push-ups, and squat for best muscle building result.
How to take care of the resistance bands?
Keep them in a cool place and avoid direct sunlight. High temperature tends to make the natural rubber become brittle and they tend to break under that condition.
If stained, wipe the band with damped cloth with water only. Apply typical powder on the bands to prevent stickiness.
Do not use the band on sharp or uneven surfaces. It could damage the band and affect its longetivity.
Shipping & Return?
Shipping
Delivery takes 2 to 5 business days. Read more in Shipping.
Returns
We'd like you to be 100% satisfied with our service and the product(s) you've purchased. If any item(s) you have purchased is not to your liking you can return them to us within 30 days for a refund or an exchange.
Read more in Refund Policies.