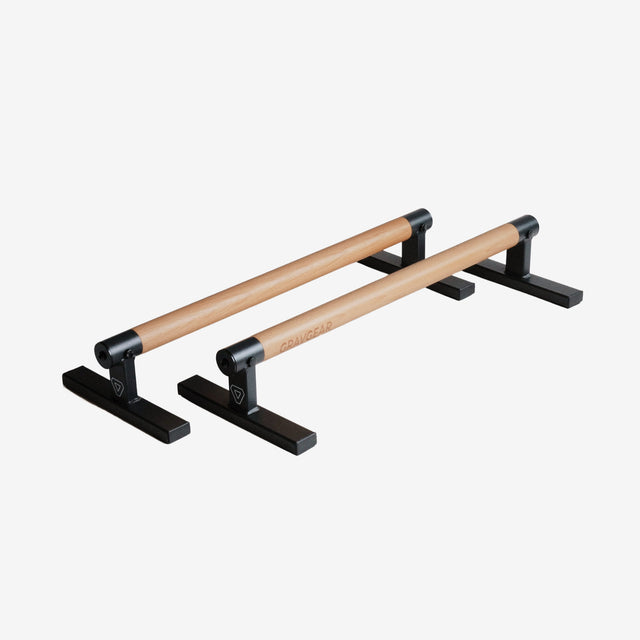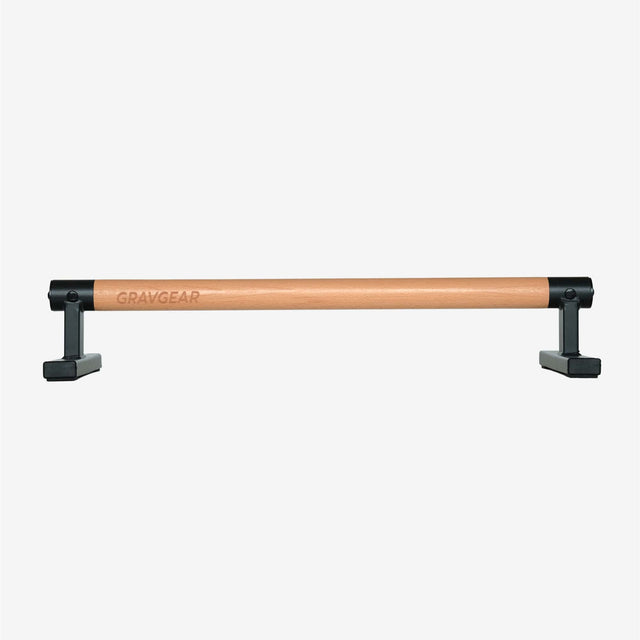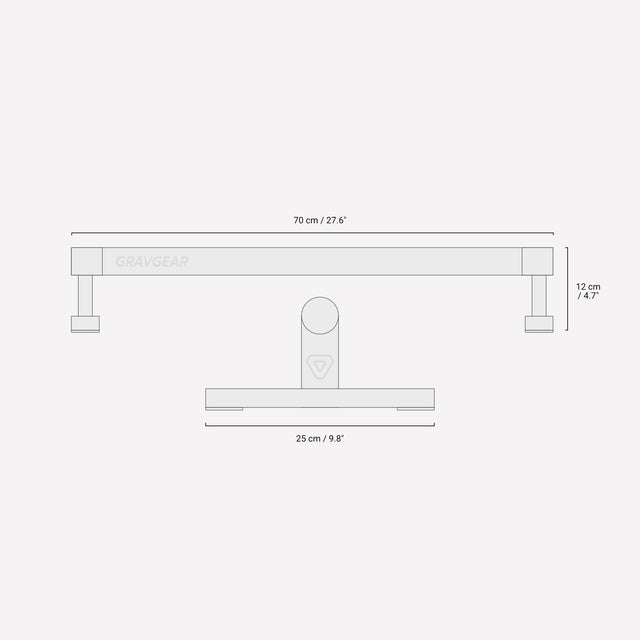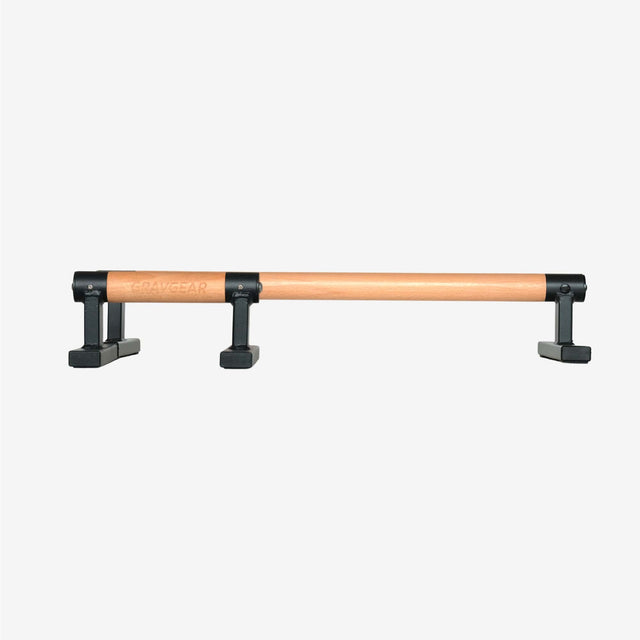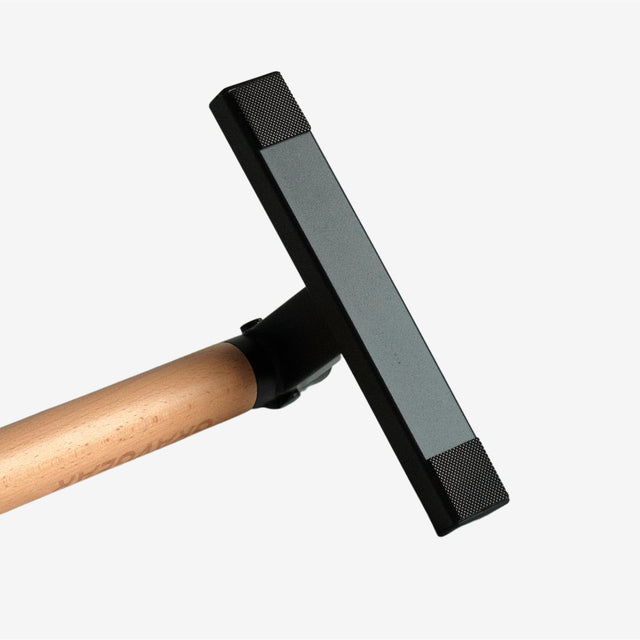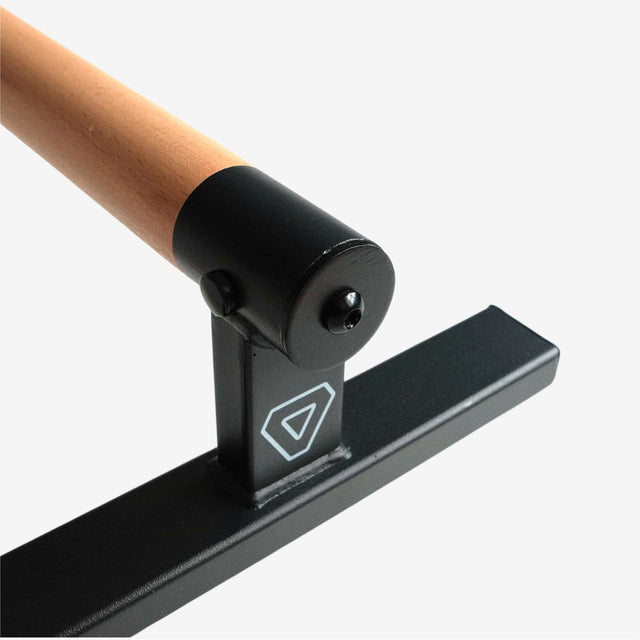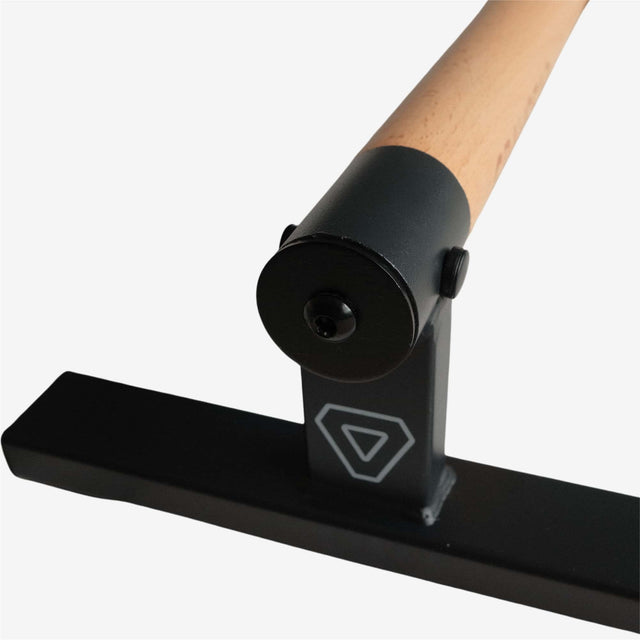 Meet Range – where minimalism meets mastery. Glide your hands over birch, feeling the world fade as your grip finds home. Every inch, designed with intent, crafted for the pursuit of pure performance.
Range isn't just our longest parallettes; it's a commitment. A commitment to longevity, to ergonomic brilliance, and notably, to unparalleled stability. It's not just about doing exercises; it's about transcending them.
Welcome to the next chapter of calisthenics. Welcome to Range.
FEATURES
+ Longest and most stable design.
+ Do exercises like push-ups and handstands easily.
+ Birch wood handle for a smooth grip. No need for chalk.
+ Built with a durable steel body.
+ Hidden non-slip base ensures steadiness.
+ Kind to wrists, reducing discomfort.
+ Holds up to 300 kg (661 lbs) per set.
+ Ready to use without any setup.
+ Lightweight, making it easy to move for workouts anywhere.
SPECIFICATIONS
+ Parallettes dimension (LxWxH): 70 cm x 25 cm x 12 cm / 27.6" x 9.8" x 4.7"
+ Wooden handle usable length: 61.5 cm / 24.2"
+ Wooden handle diameter: 4 cm / 1.5"
+ Total weight of a pair: 4.8 kg / 10.6 lbs
ASSEMBLY INSTRUCTIONS
MADE FOR HANDSTANDS ● L-SITS ● PUSH-UPS ● DIPS ● V-SITS ● PLANKS ● PLANCHE ● TUCK HOLDS ● SHOOT-THROUGHS ● PIKE PUSH-UPS ● MOUNTAIN CLIMBERS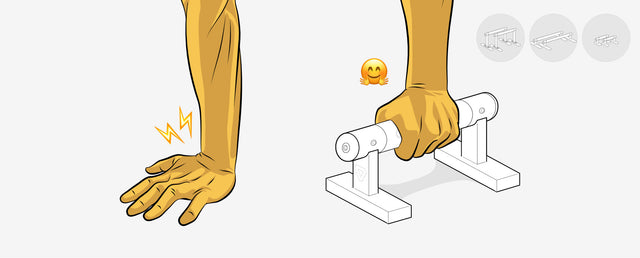 Kiss wrist pain goodbye
Remember that scene in every horror movie where the floor creaks, and something bad is about to happen? Yeah, that's your wrists screaming every time they press against the floor. Enter our parallettes—the superhero capes for your wrists. With ergonomic design, you can kiss wrist pain goodbye faster than a villain running from the scene.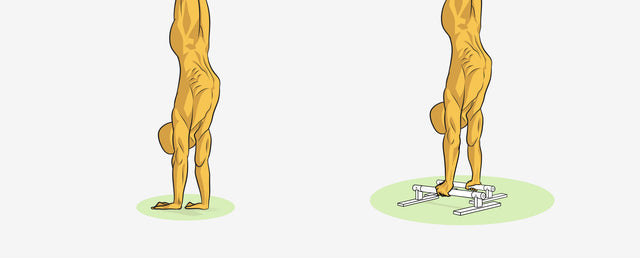 The most stable parallettes ever
Think of the Range as your stability sensei. Its longest handles make for the largest support base. It's like doing a handstand on a runway—so much room for activities and zero wobble.
Thick and well-sanded wooden handle for the best grip. Beats metal bar any day any time.
Birch wood bar
Perform any bodyweight skills on parallettes to ease the stress on wrists.
Elevate your calisthenics games
Anti-slip patches on the bottom for a super strong stance.
Never slide
Straight out of the box, immediately into your routine.
Ready to use out of the box
What workouts are these good for?
Here are our top picks, but the possibilities are endless.
Elevates your body off the ground, letting you go deeper in each push-up and engage more muscles.
Push-ups
Mobility issues? It elevates your L-sits, easing strain while boosting core strength.
L-sit
The extended base offers unbeatable stability, making your handstand solid and secure.
Handstand
Quality parallettes
Parallettes are very well made and extremely sturdy.
Exactly what I wanted and expected.
Amazing Quality
Spent a while looking for a set of parallettes that wouldn't become unstable after using them. These are as solid as you can get and the wooden grips make them super comfortable to use
Aesthetically sturdy
Solid base with the right height to start off handstanding on parallettes. Versatile enough for my clients to train their push-ups and L-sits too.
| | Prime | Range | Edge |
| --- | --- | --- | --- |
| Size | Tallest | Longest | Smallest |
| Weight | Normal | Normal | Light |
| Handle Length | Medium | Longest | Shortest |
| Best For | Range of motion | Stability | Carry around |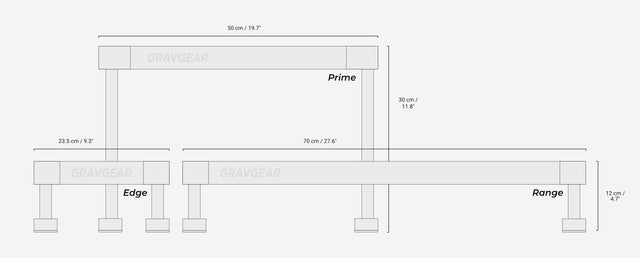 Why choose when you can have them all?
Can't decide? No worries. Grab our ultimate bundle with all three MVPs -- Prime, Range, and Edge. You'll save cash and unlock endless workout combos.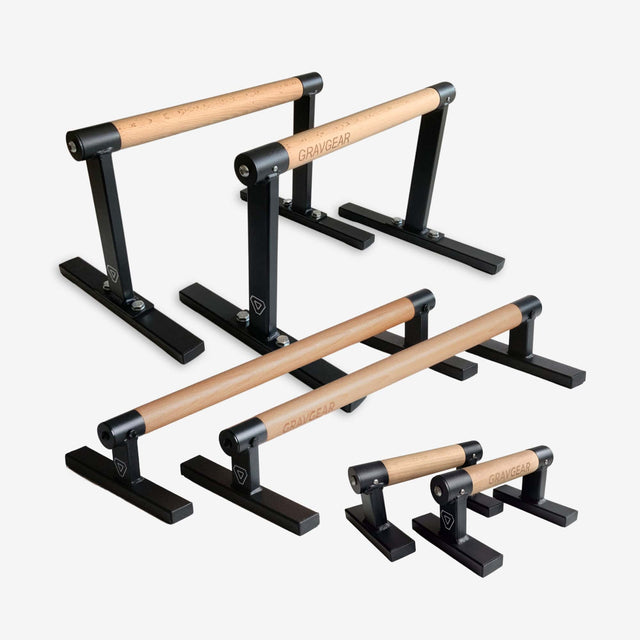 Say hello to the Full Parallettes Set, the ultimate tag team for your calisthenics shenanigans. With Grav Parallettes Prime, Range, and Edge, you'll have the power to defy gravity, impress your friends, and maybe even scare away the occasional squirrel. Embrace the thrill of handstands, L-sits, and push-ups with this dynamic pair that's as sturdy as it is attractive (just like you, right?).